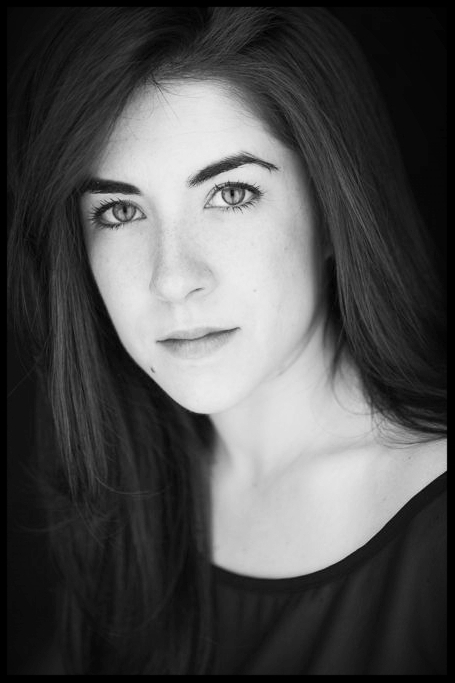 CAITLIN CASSIDY Co-Creator // Director
Caitlin Nasema Cassidy is Co-Founder and Co-Artistic director of LubDub Theatre. She is a 2017-18 Fellow with The Lab for Global Performance and Politics and the Edinburgh Institute for International Cultural Relations. Theatre credits include Equity National Tours: There Is A Field, ShowBoat, Joseph & The Amazing Technicolor Dreamcoat. International: Yerma (London Cockpit, Monique Wilson), Cymbeline (Shakespeare's Globe, Tom Cornford), The Ballad of Lorca (International Theatre Institute & UNESCO World Theatre Conference, Derek Goldman). Regional: Anything Goes (Williamstown, Roger Rees), Kafka's Metamorphosis (Synetic Theater Company), Paradise (Central Square Theater, Shana Gozansky). Training: East 15 School of Acting in London and Shakespeare's Globe Theatre. www.CaitlinNCassidy.com
GEOFF KANICK Co-Creator // Performer
Geoff Kanick is an actor-magician-theatre maker. Geoff has been performing professionally as a variety entertainer for over ten years, specializing in the vaudeville tradition and performing a unique blend of new circus, improvised comedy, physical theatre, and world-class illusion. Geoff graduated with distinction from the Master's Program in International Acting at East 15 in London. He has also trained at Shakespeare's Globe Theatre and at the London Dramatic Academy. He was named Seattle Performing Artist of the Year in 2012. Geoff has toured one-man shows across the country. He was an original cast member of Drama Desk award-winning Queen Of The Night at the Paramount in New York City's Times Square, in which he starred as Sarastro and served as a member of the creative team. Most recently, Geoff served as Resident Director of Randy Weiner and Ryan Heffington's immersive spectacle Seeing You. www.geoffkanick.com
MAYTE NATALIO Co-Creator // Performer
Mayte Natalio is from Queens, NY. She went to the LaGuardia High School for the Performing Arts and SUNY Purchase (BFA). She has performed with the Parsons Dance Company, Darrell Grand Moultrie, Kyle Abraham, Camille A. Brown and Dancers and Chase Brock among others. She has toured with French pop singer, Mylene Farmer as well as Kanye West. Regional musical theater credits include the Ogunquit Playhouse, Dallas Theater Center and Pregones Puerto Rican Theater. New York theater credits include City Center Encores, the original cast of the immersive production Queen of the Night and Third Rail Productions', The Grand Paradise. As a choreographer Mayte has assisted Camille A. Brown on several production and was the Associate Choreographer alongside Ann Yee for Public Works/ DTC's production of the Tempest. She is a core member of Lubdub Physical Theater and also a founding member of the NYC based immersive events production company, Minute Zero.
CLINTON EDWARD Co-Creator // Performer
A native of Oklahoma, Clinton has been working in the dance and theatre world since receiving his BFA from Marymount Manhattan College. Some favorite performing credits include dancing at Palacio de Bellas Artes in Mexico, working as a swing in The Broadway Dance Lab, and performing Off-Broadway in Queen of the Night. Clinton is a choreographer for pop artist PRIMME and co-founder of immersive events company MinuteZero. He is very proud to be a Core Artist with LubDub Theatre Co. Keep up with Clinton at www.clintonedward.com.
MIRANDA HALL Co-Creator // Resident-Playwright
Miranda Rose Hall is a playwright from Baltimore, MD. Her plays have been produced at Yale School of Drama, Yale Cabaret, Yale Summer Cabaret, the DC Fringe Festival, the Sam French Off-Off Broadway Festival, and by Longacre Lea for the DC Women's Voices Theater Festival. She has developed her work with New York Theatre Workshop's Monday at 3 series, Play Lab at Baltimore Center Stage, the Kennedy Center/NNPN MFA Playwrights Festival, and PlayFest at Orlando Shakespeare Theater. She is currently on faculty at Georgetown University, and has taught playwriting as a visiting lecturer at Wesleyan University and as a teaching artist with Baltimore Center Stage, Arena Stage, and Young Playwrights Theater. She graduated with her BA from Georgetown University and her MFA from the Yale School of Drama.
ROBERT DUFFLEY Co-Creator // Resident-Dramaturg
Robert is the Editor & Assistant Dramaturg at the American Repertory Theater and Dramaturgy Advisor at Emerson College in Boston, MA. As a dramaturg, he has developed new work with the A.R.T., OBERON, Boston Theater Marathon, Organic Theatre, Boston Circus Guild, and the Moscow Art Theater. Writing includes Out of the Blue (by Vladimir Zaytsev, co-translated with Tatyana Khaikin) and pieces for Contemporary Theatre Review (Routledge), Breaking Character Magazine (Samuel French), The A.R.T. Guide, The Theatre Times, Six By Eight Press, New International Theatre Experience News, and DC Theatre Scene. Education: MFA, A.R.T./MXAT Institute for Advanced Theater Training at Harvard University; BA, Georgetown University.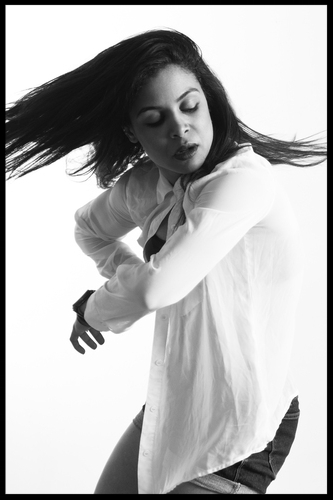 Kristin Yancy // Performer
KRISTIN YANCY (Guide) is immensely grateful to be a member of this incredible company. OFF BROADWAY: Queen of the Night (Nadia). NATIONAL TOUR: West Side Story (Alicia, u/s Anita). REGIONAL: Evita (Dance Captain), West Side Story (Rosalia, u/s Anita), Joseph And The Amazing Technicolor Dreamcoat (Josephette). TV/INDUSTRIAL: Chase Bank, Jazz at Lincoln Center, Organic Valley, Abyzme Research Foundation, Ford Motor Company, BBC, VH1+,Target. EDUCATION: Washington University in St. Louis (B.A. Comparative Arts), Joffrey Ballet School, San Francisco Conservatory of Dance. Kristin dances with The People Movers, under the direction of Kate Ladenheim. "I merely took the energy it takes to pout and wrote some blues."—Duke Ellington. kristinyancy.com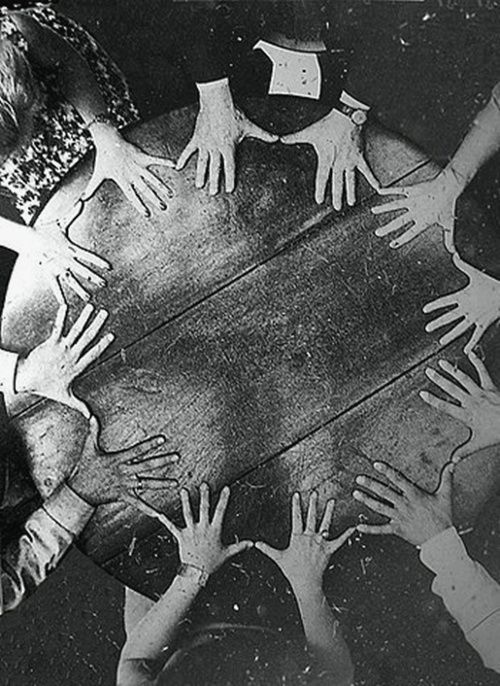 Emmie Finckel // Scenic & Lighting Design
Emmie Finckel is a New York based scenic and production designer. Design credits include world premieres of Telegraph Bois (Ars Nova), Out There! (University Settlement), The Essential Ella Maythorne (Dixon Place), and Hand Me Down (Fieldston School) and the New York City premieres of Riot Antigone (La MaMa), Hot Belly (The Tank) and Loudon Wainwright's Surviving Twin (Subculture NYC). Additional credits include The Wolves, Rhinoceros (Fieldston School), Macbeth (The Humanist Project) SHE, and And It Felt Like A Kiss... (HERE Arts). Assistant/associate design credits include numerous productions with David Korins (Hamilton, Dear Evan Hansen), Woodshed Collective (KPOP, Empire Travel Agency), and The Assembly (I Will Look Forward…, That Poor Dream). Emmie currently teaches scenic design and stagecraft at the Fieldston School, and holds a BA in Theater and Sociology with High Honors from Wesleyan University. See more of their work at www.efinckel.com.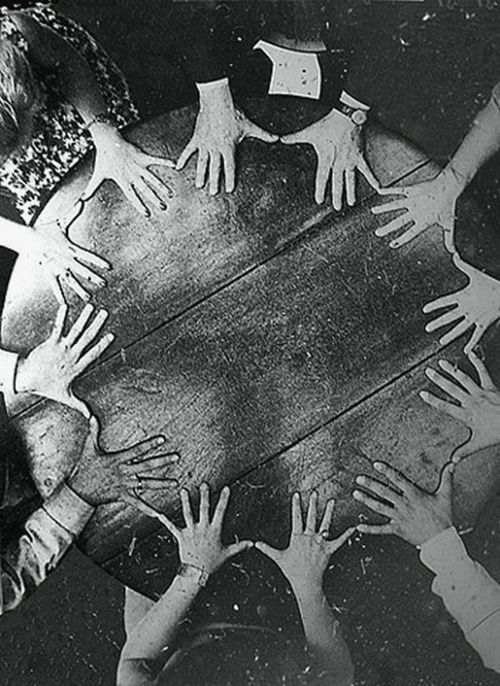 Katherine Boener // Stage Management
Katherine Boener is a stage manager, theatre administrator, and actor living in New York City. She studied Theatre and International Affairs, focusing in political science, at The Florida State University. Recent NYC credits include: The Prettiest Boy in the USA!, Sleep No More, Sweeney Todd, Seeing You, Diaspora, MUST, and Counting Sheep. Other credits include: An Unconventional Murder, There's No Place Like Home for the Holidays, SLEUTH, The Fantasticks, A Murder is Announced, James and the Giant Peach, A Comedy of Errors, and RENT. Katherine works with Evan Bernardin Productions on a variety of projects in general and company management areas. Katherine is thrilled to be working with The Doubtful Guest and LubDub team! She would like to thank her friends and family for all of their support. For more information: www.katherineboener.com
Dina Al-Aziz // Costume Design
Dina El-Aziz (Costume Designer) makes her LubDub debut with Doubtful Guest. Theatre credits include: Bee for LES Theater; Trouble In Tahiti (Opera), for the West Side Theatre, Blood Wedding, The Last Days of Judas Iscariot, for The Atlantic Theater Company Stage 2; Freedom Riders for the New York Musical Festival at The Acorn Theater; Unity 1918, Wayward for The Lee Strasberg Theatre and Film Institute; Evensong for the Astoria Performing Arts Center; Motherf*cker With The Hat, Vieux Carré for New York University Tisch School of the Arts. International Theatre credits include: Mad Forest, Dead Man's Cell Phone, Dido and Aeneas (Opera), Who's Having the Duck? for the American University in Cairo. She was Assistant Costume Designer for the Off-Broadway production of The Band's Visit for The Atlantic Theater Company. Film Credits include short films Keiko's Hands, Jihadi Street, Shift, Prisoners of War, Lucy Barron, The Loneliest, and Costume Assistant for the feature Nigerian Prince. Webseries credits include Assistant Costume Designer for We Are All New York. Dina received her M.F.A. at NYU Tisch School of the Arts. www.dinae.me
Colin Bryson // Cocktail Design and Hospitality Consultant
Colin Bryson (Cocktail Design, Hospitality Consultant) has had the privilege of working among some of New York's most renowned hospitality and culinary innovators over the past eight years. In the capacity of Bartender, Manager, Director and Consultant, notable New York venues that Colin has been affiliated with over the years include Painkiller, Dutch Kills, Milk & Honey, Goldbar, Sweetwater Social, The Blond, Estela, The Public Hotel & currently ABC Kitchen.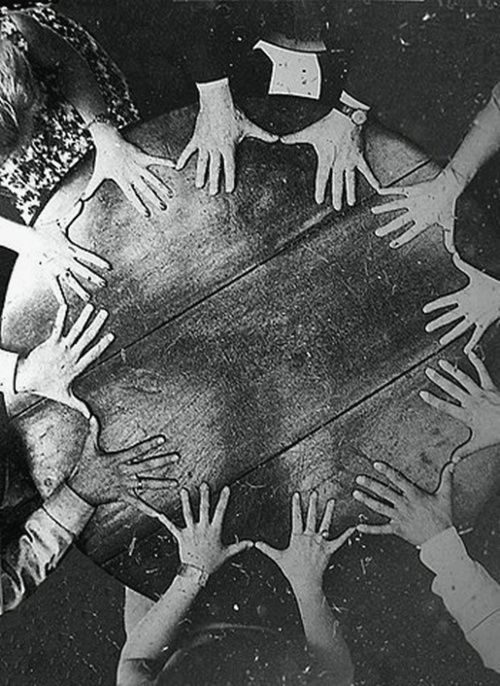 Swedian Lie // Graphic Design
Swedian Lie is a creative & design consultant/designer and freelance theatre designer/director, originally from Indonesia and currently based in Washington, DC. His expertise in graphic design is in digital marketing and advertising, with a specific focus on political campaigns and identity projects. Aside from design, he is also the producer and co-host of a feminist podcast focused on Indonesian issues called Dialogika, and is one of the co-founders of SixByEight Press, an online magazine looking to understand the world through performative perspectives. He is humbled to have been invited by LubDub to work on this show as a graphic designer and am beyond excited for folks to experience the magic and mystery that is The Doubtful Guest. www.swedianlie.com
DG Creative Team